Induction Hardening Machine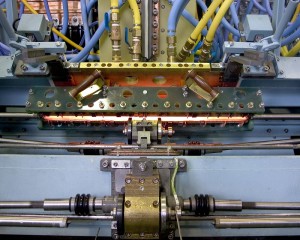 From ball screws, train rails, automotive parts to heavy machinery parts; sizes big or small, Fuji Denshi's induction hardening machines use state of the art technology that enables ideal hardening heat pattern with uniform hardening and less distortion than other competitor's. For complex part shape, Fuji Denshi's oscillation technology moves with the part's shape and heat treats the part without making a contact to the heated area which results in more uniform heat pattern.
Machines that are capable of hardening work pieces over 10m are available also for large applications.
---
Power Supply Converter/Inverter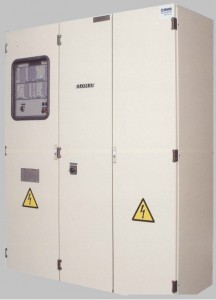 Fujidenshi's FUJI-ELOMAT converters are designed as to have P(parallel)R(resonant) C(circuits) which has allows them to overcome all the demerits disadvantages of Serial Resonant Circuit converters with serial resonant circuits.
---
Customized Transformer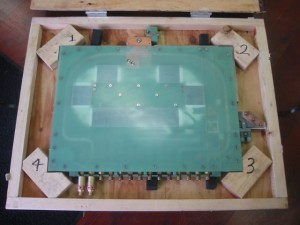 Fuji Denshi uses new style transformers that are less than 2 inch thick, making their equipment space-saver to meet customer's limited space availability condition.
---
Heating Coil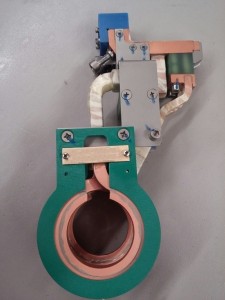 Coils that are used for Fuji Denshi 's induction heating equipment are one of the most power efficient coils in industry.
Accomplishing minimum use of the power and the efficient heating which will save customer utility bills are their organization goal, and they are doing so with their special coil designing engineers who design/make hundreds of coils each year.