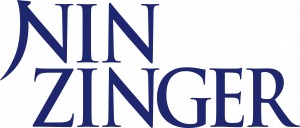 Spray Atomizer / Mixing Atomizer for die lubrication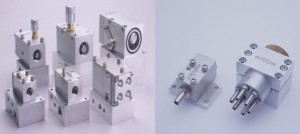 For more efficient and precise mixing and spraying of die lube, Nin Zinger carries arrays of atomizers that deliver more than satisfactory results.
When efficient spraying is a key to save running cost of die lubes, please refer to NIN Zinger's atomizers. Spraying atomizers can be customized or using standard atomizer is also a good option for more cost effective way of accomplishing customer goal.
---
Spray Cassette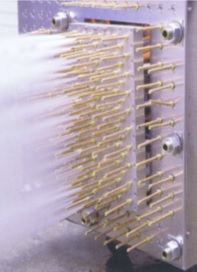 Highly durable and precise spray cassettes that can be custom designed to suit any application are available.
This spray cassette can be mounted on a robot to spray lubes to casting dies to accomplish short cycle time.
---
Spray Nozzle and Hand Spray Gun

From nozzles to hand spray guns, NIN zinger provides high quality products made to suit customer needs.
Hand spray guns can be used for small size casing dies. Nozzles can be chosen depending on the amount lube that is desired to get sprayed.
---
Automated Robot Spray System
When human intervention is not an option due to the environment and precision counts the most, you can count on the automated robot spray systems from NIN Zinger.
---
Core Pins and Insert Bush with Cooling Junction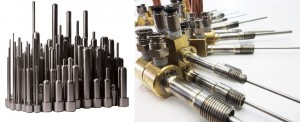 When it comes to core pin and insert bush with cooling junction, NIN Zinger's (Suguro) can offer their top notch products and also they are well known for their quality products.