Automated Assembly Line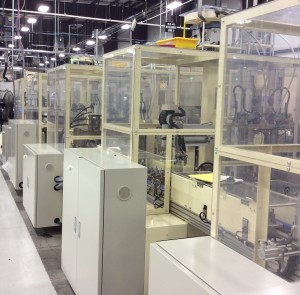 Shiba System's fully automated parts assembly line delivers efficient, consistent flow of parts assembly for safe, space and time saving production line. Some of the process in this line include, bolt assembly (torqueing), pipe pressing (bush press),  ball press, dowel pin press, and finally the inspection of all assembled parts.
---
Automated Parts Feeding and Assembly Line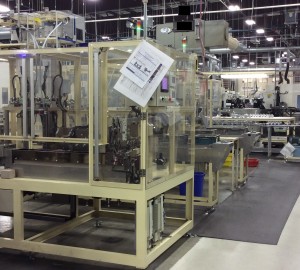 Shiba System's another automated line uses many parts feeders that allows the line to run without operator intervention and can accomplish a high functioning assembly line.
---
Automated Press System and Bolt Tightening System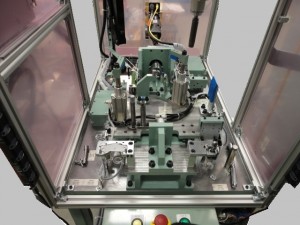 Shiba System also builds systems that will let operator do the assembly jobs.
This equipment has servo press that will press a small pipe into aluminum work piece and also has a nut runner that allow an operator to torque screws to the work piece.